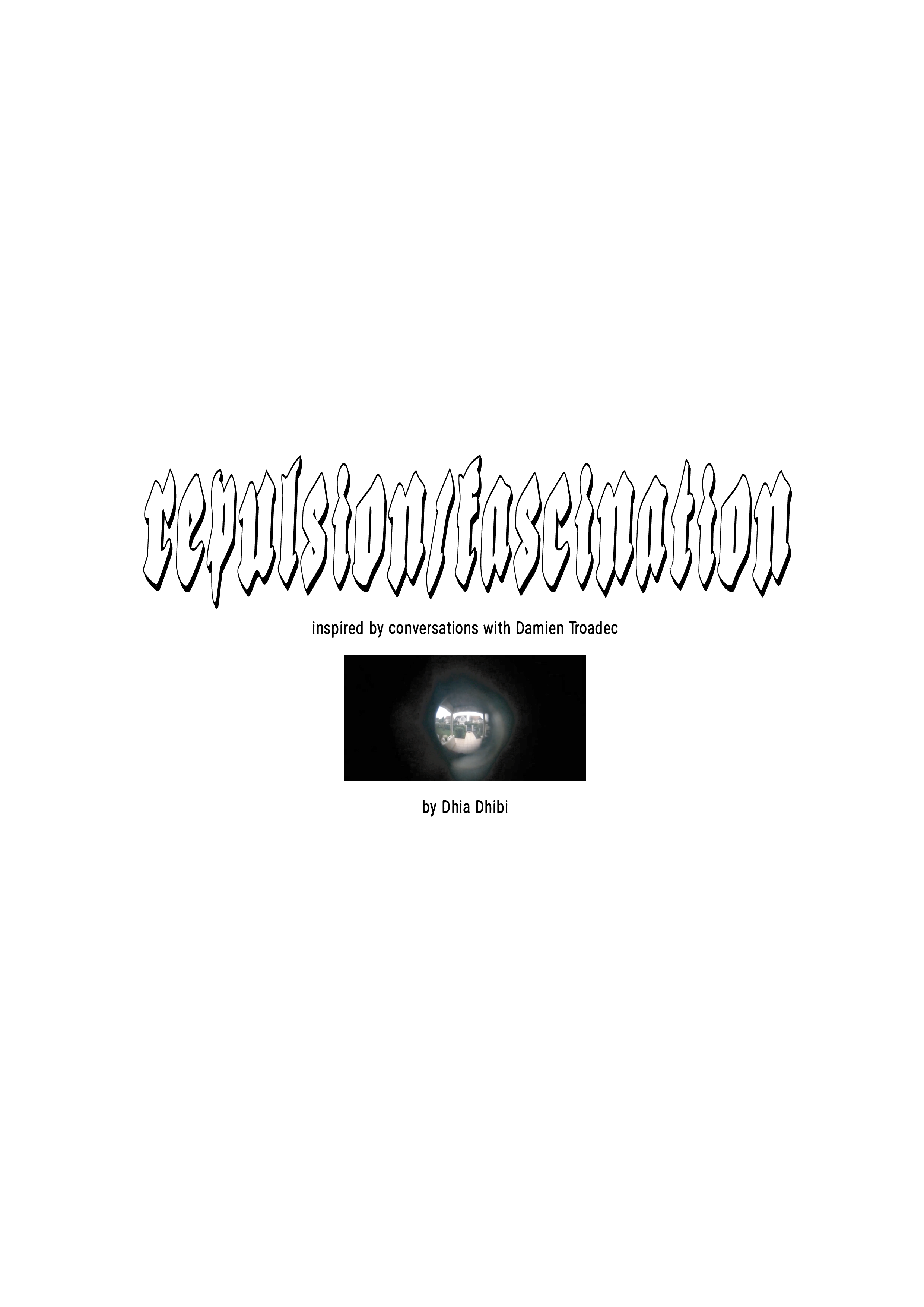 Dhia Dhibi
REPULSION / FASCINATION

Published in 2022 (Netherlands), English, 11 pages, No ISBN.
REPULSION / FASCINATION was written as part of TEXT ME young curators programme in the LUNA / Media Art Friesland festival 2022 during the LUNA YOUNG MASTERS 2022 exhibition.
This piece is composed of five parts, five moments and five phases that I experienced with Damien Troadec's artwork Highway to Hell.
Contents
I. ENCOUNTER
II. REFLECTION
III. CURIOSITY
IV. ALLEGORIZATION
V. CULMINATION