Conversations

Conversations is a space for discussions and dialogue with invited guest writers, artists, critics, and curators on relevant topics, current events and exhibitions, modes of working, forms of funding, etc. It is divided into three sections;

︎︎︎ Texts in the form of reviews and articles.
︎︎︎ Podcast episodes with invited guests.
︎︎︎ K-oh-llective blog entries.



معاد البيساوي
شارك في إقامة «دايز» الفنية كل من الفنانين صفاء القاضي، أميمة أبوزيد السوعلي، وأيمن الراشيدي، والتي أقيمت في مساحة مستقلة في مدينة تطوان، وأقيم الأستوديو المفتوح للإقامة الفنية ما بين ٢٩ - ٣١ أكتوبر ٢٠٢٢.
ا
وعلى العموم، فإنني أعتقد أنهم يتشاركون الرغبة ذاتها في إنتاج ظروف فنية معتدلة، فما يحقق لنا الدهشة، وينقلنا إلى مقامات حسية راقية، هو ظرف ما، متزن وصاف ومتخفف من كثرة الأسباب، يجيبنا على سؤال واحد، ولا يراوغ في الدوافع كي يبرهن نفسه. هكذا أرى عملًا في مكان وزمان يستطيعا أن يضماه بارتياح وألفة. تشعر وكأن لوحة ما نمت معلقة على الجدار الذي يعرضها أو استانسته. وقد يكون من العصي علينا للوهلة الأولى ونحن نقف أمام عمل وظرف (زمان - مكان) قد تواءما أن نبرر دهشتنا بأحدهما دون الٱخر إذا تأملنا في ذلك مليًا، لا يمكن تجاوز هذا الإرتباط ولا تجاهله.
ا
Review #4: Familiarity
Anne Szefer Karlsen

"L'appartement 22 (2002-2022)" is a group exhibition curated by Abdellah Karroum, runs from 11 October 2022 until 07 January 2023 at Lot 219 - temporary space which has often served as backstage of experimentation and production of works in the industrial district of Bensouda in Fes.
As I enter the hall, I also remember the courtyard with its lemon tree, and the weirdly domestic feeling it provided to a space that was in transition from industrial to cultural. Now, just as then, the neighbour's cock crows from time to time, and cats and dogs wander in and out—making sure that the space stays in-between industrial, cultural, and domestic. Today, however, the opening of the exhibition draws a crowd that requires us to see it as a cultural space; an understanding that is also provoked by the objects on display, the captions thoughtfully contextualising the art and the crates that house them, and the hospitality offered to us as visitors.
︎︎︎
Continue reading...
︎︎︎
للقراءة باللغة العربية
Review #3: Being Borrowed, or a Chance to Extend Ropes
Nadia Mounier

"Being Borrowed; On Egyptian Migration to the Gulf" is a group exhibition with works by Nourhan Abd El-Salam, Aya Bendary, Omar Mansour, Farida Rady, Tasneem Gad, Doha Aboelezz, Farida Serageldin, Khaled El Demerdash, Hossam Gad, Eman Magdy, Lina El Shamy, Sally Abo Basha, Mariam Diefallah, Carlos Estrada-Ruiz, Nahed Nasr, Azza Solaiman, Zeina Belasy, Khaled Othman, Mohey Eldin Yehia, Ali Zaraay, Ibrahim Mohamed, Yasmina El Kamaly, Nadine El Banhawy, Tariq Abdalla. The project is a result of months-long workshop by Farah Hallaba (Anthropology Bel3araby), and the exhibition is curated by Farida Youssef, runs at Contemporary Image Collective (CIC) in Downtown Cairo from 2 - 31 October, 2022.
Impressive is the ability of photography to fix or recall memory in a sudden manner that carries with it the accumulations of time. Despite the privacy of the projects and their association with their producers, they were able to cross the dividing line of privacy to intertwine and intersect with many other experiences that had something to say, but were not fortunate enough to have the space to express it.
︎︎︎
Continue reading...
︎︎︎
للقراءة باللغة العربية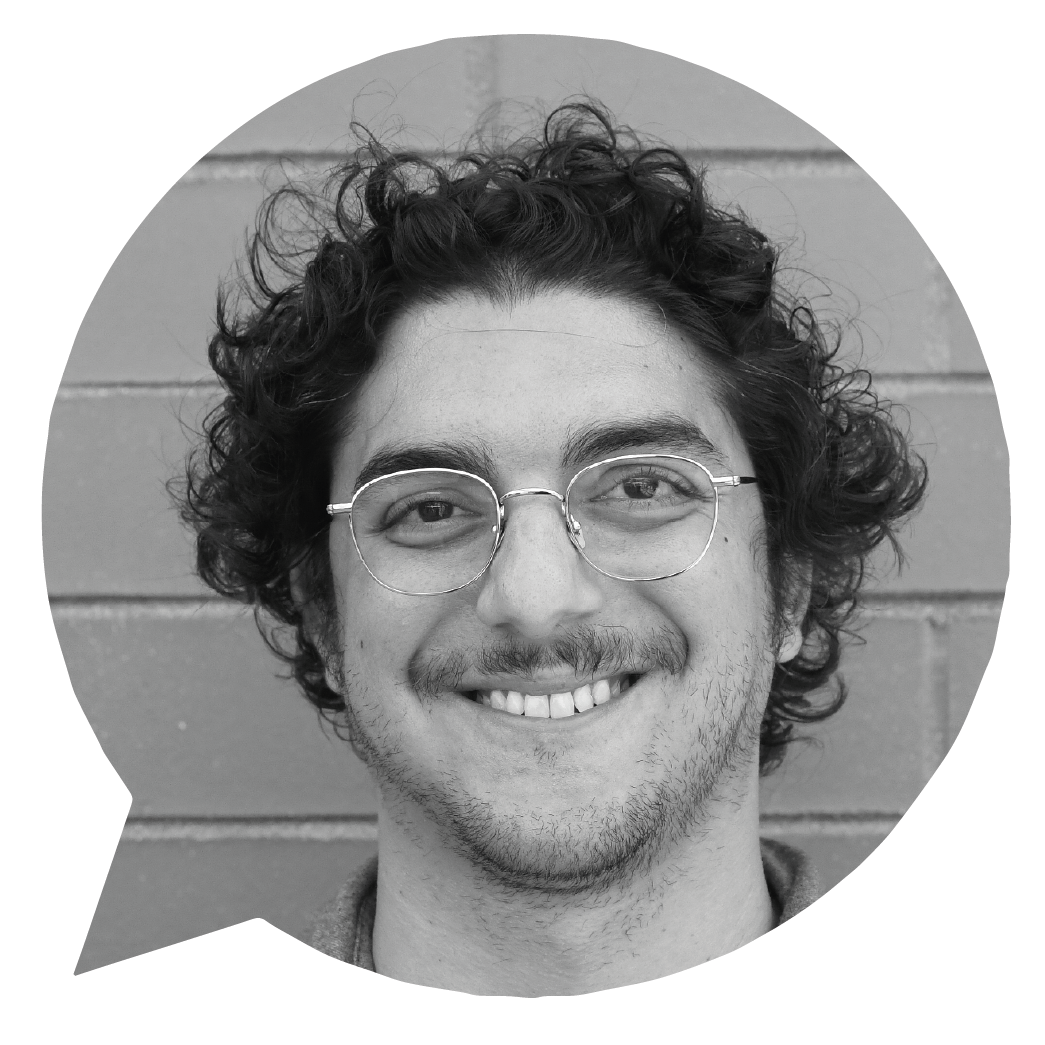 Review #2: Pièces Détachèes
A. George Bajalia

"Pièces Détachèes" is a solo show featuring the work of Nassim Riad Azarzar, drawing from his ongoing research and practice as well as the results of his residency at L'Appartment 22 in Rabat, Morocco. It runs from August 26 to September 22, 2022.
If the perspectival lines of the horizons painted onto so many trucks themselves are reflections of the driver's perspective while on the road, then their appearance in Azarzar's drawings and sketchbook are only on stop on their road onward. Azarzar builds from his interest in what he calls "vernacular aesthetics," although here we might also introduce "vehicular aesthetics." Beyond the obvious play on words, his work does provoke questions of circulation, mobility, and iteration.
︎︎︎
Continue reading...
︎︎︎
للقراءة باللغة العربية
Review #1: The Nutshell
Dina Jereidini

"The Nutshell" is a group show featuring the work of Hany Rashed, Yasmine ElMeleegy, Alaa Abdelhamid and Ahmed Shawky Hassan and runs at Access Art Space in Downtown Cairo from 15 May - 15 June, 2022.
In reviewing this show, I was met with an abundance of references (and referentiality); an abundance of physical space, of affective and efficacious excess. And although abundance drew me to this artist-organised exhibition, it also contributed to an antagonistic push-back. And so I pushed forward, and from that initial position stems a few observations and realisations.
︎︎︎
Continue reading...
︎︎︎
للقراءة باللغة العربية